Does Any of This Sound Familiar To You?


You are performing in the same venues, usually they are in your home town. You feel a bit tired.


You want to explore new venues.
Maybe you even want an interesting adventure.


You want to expand your fan base and get more people to listen to your music.


You love to tour. You want audience from around the world to get to know you.


If this sounds like you, keep reading...
Here are some things I can tell you...


You don't have to perform again and again in the same local venues.


You don't have to perform in the same cities.
You don't have to perform only in your own country.


You can book gigs in different countries.


All it takes is a laptop and a willing to step out of your comfort zone.


You can get audience from across the world to listen and purchase your music.
The Booking Gigs Around The World Course is a short course designed to give you the necessary knowledge and tools to book international gigs.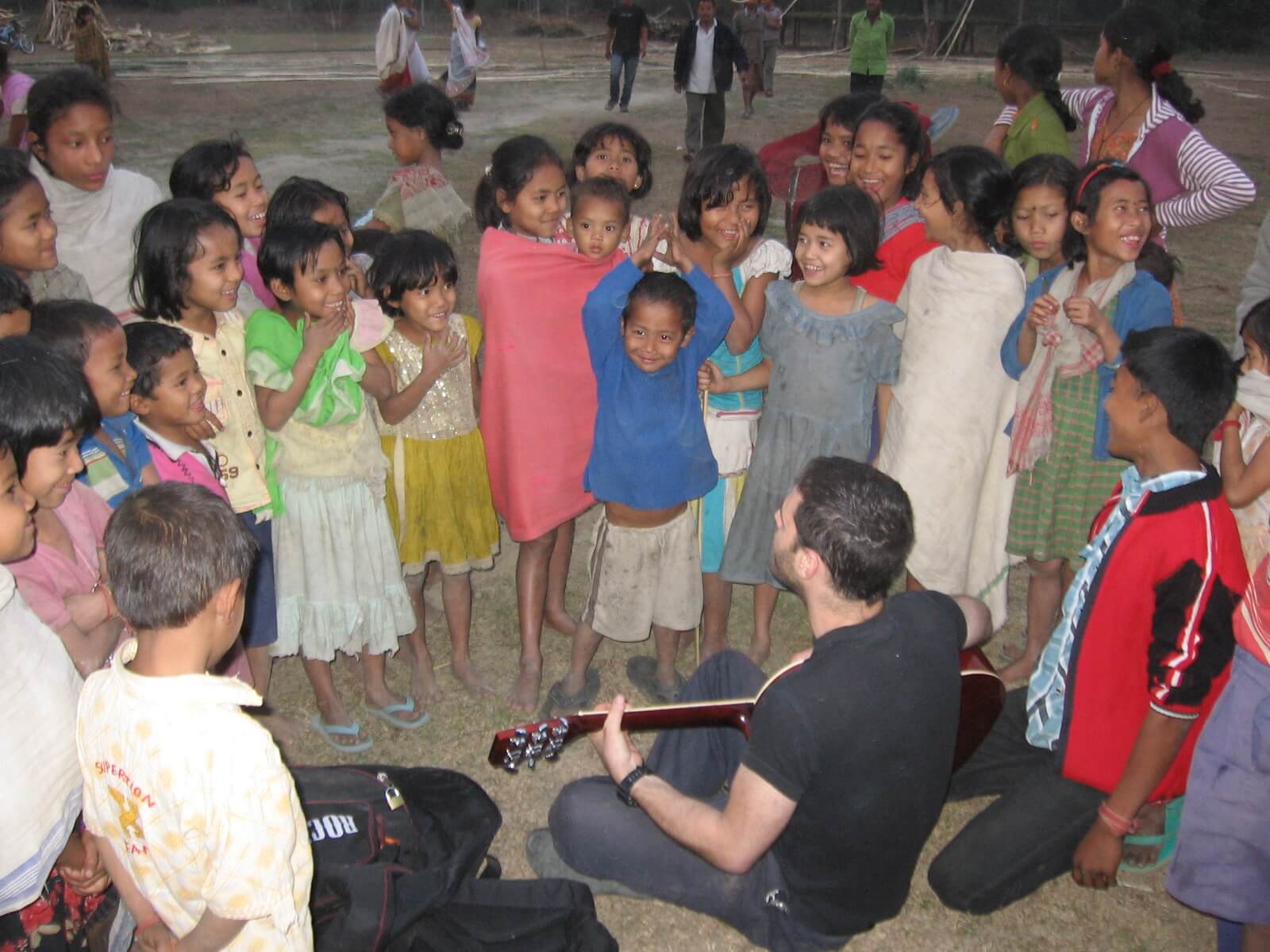 Take a Look At This Photo
This is me during a trip to India.
One day I sat down and played my guitar.
I was all by myself.
After a few minutes I was surrounded by these cute children.
I got an audience without even planning it!
This helped me step out of my comfort zone.
At The End of The Trip, I Ended Up Playing My First International Gig
In Goa, India.
And guess what?
I got paid for it and I was super happy!
Without knowing it, I booked my first international gig.
This gave me the courage to book more gigs.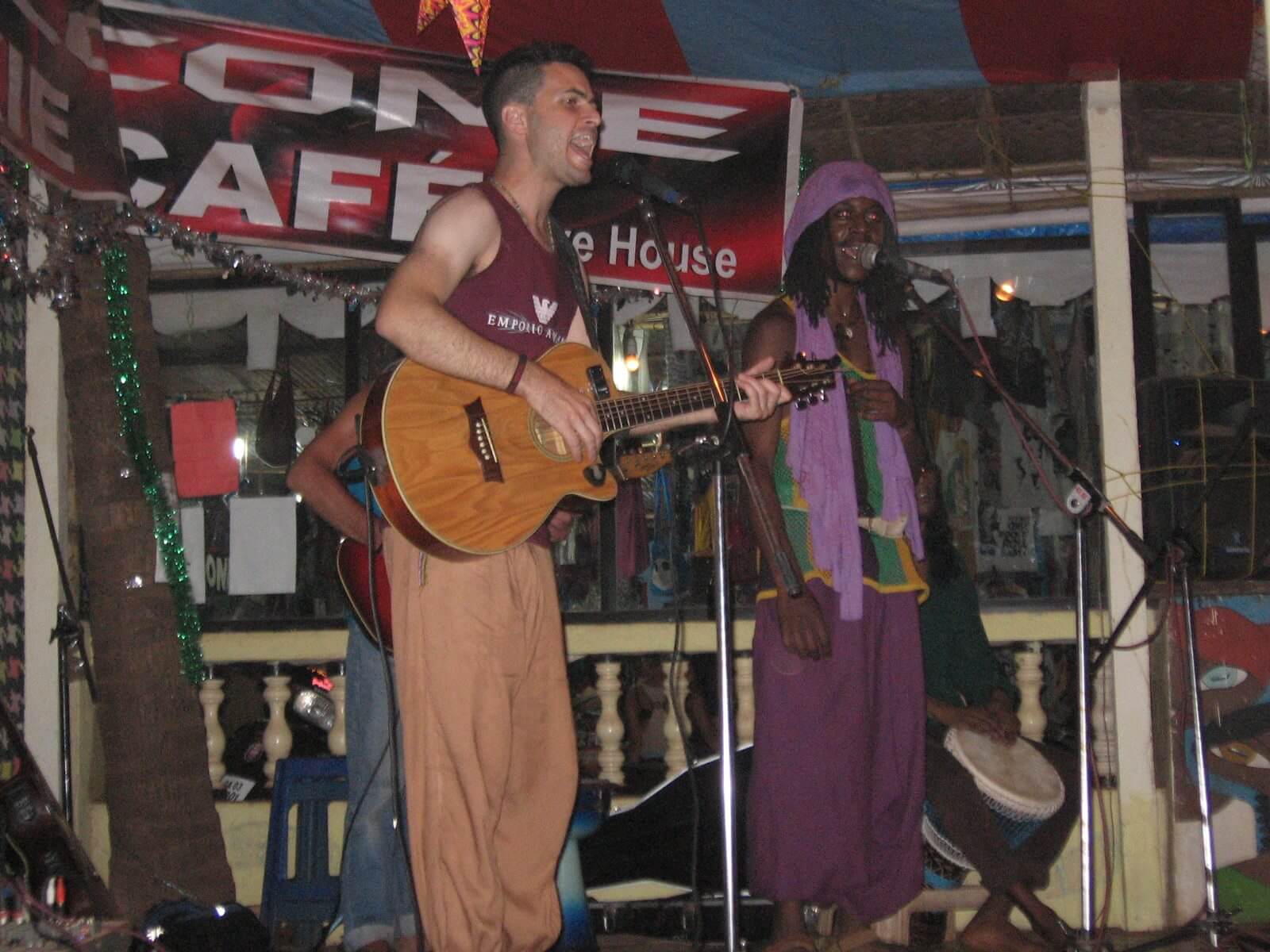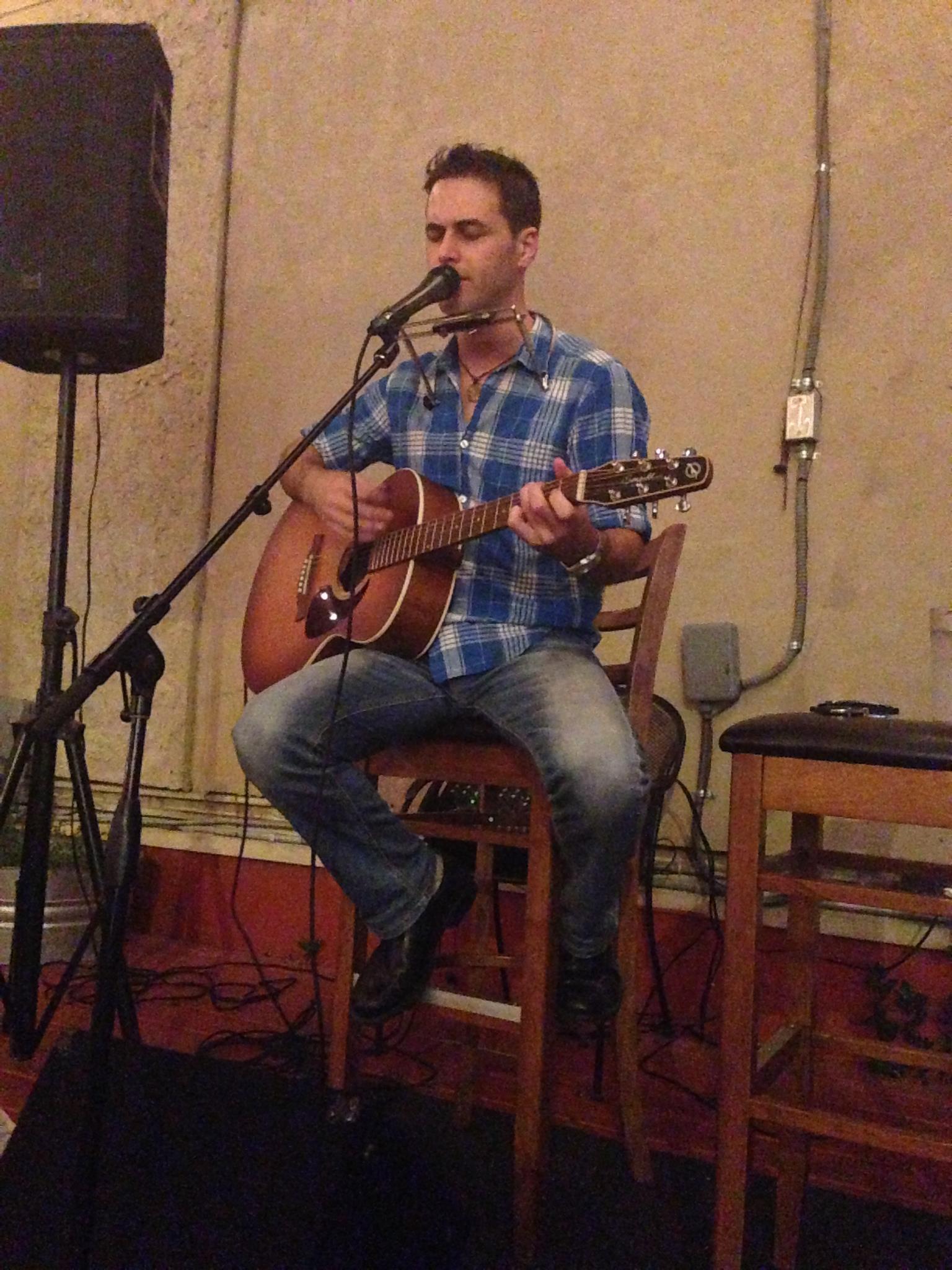 My Next Gig Wasn't Really Planned
You see, my good old friend David got married in Austin Texas.
He invited me to his wedding.
So, I traveled all the way from my home, Tel Aviv, Israel.
Before traveling, I thought to myself "hmm maybe I should try to book a gig".
This time it was more challenging since I wasn't physically in the United States.
I started checking out venues in Texas using the internet.
I started sending emails asking venues if I could perform.
Two venues agreed and I ended up renting a guitar in Austin and performing there.
It was awesome :)
This taught me a valuable lesson: you can book a gig by using your email.
Next, I Booked 4 more gigs in Europe using email only
Now I realized that I had to plan my gigs.
So...
Using email, I booked 4 gigs:
In Zurich, Switzerland.
In Cologne, Germany.
In Luxembourg, Luxembourg
And in Hanover, Germany.
This was by far the most exciting thing I did!
I played in front of audiences that never knew me before.
At the end of the show, some people were interested in listening to more of my music :)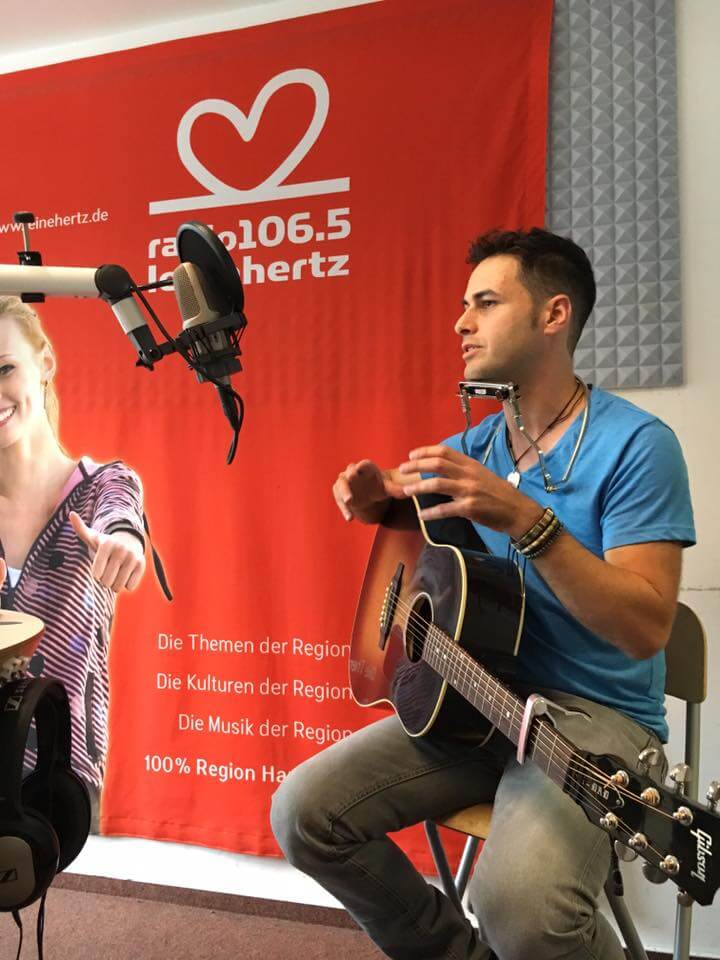 A Radio Station in Hannover, Germany Heard About My Gigs
They gave me a call and invited me to play live on radio.
I was super excited!
And this was all due to the fact that I managed to book a number of international gigs.
Would You Like To...


Get to know new music venues around the world.
You can.


Get to know new people who will be truly interested in your music.
You can.


Get invited to play in more places in the future?
You can.


I can show you exactly how.
I created this course for those who are already performing locally and would like to venture into the music performances around the world.
Take a Peek at What You'll Learn...
How much does the course cost?
$39
How About a Bonus?


Signing up for Booking Gigs Around The World will only give you access to all course modules, and you will also get 30 minute phone call with me in which I'll help you out with anything you need.
We will analyze your promotion plan together; I'll make suggestions and help you with any questions that you may have.
I'm Interested.
How Do I Sign Up For The Course?
Simply send me an email to [email protected] and I'll send you a payment link.
Frequently Asked Questions
Will this work for me if I have little

experience

in performing?
Well, performing internationally and performing locally are similar in the sense that in both cases you are performing in front real live audience. You can definitely benefit from the knowledge in this course. However, I think you will still need to gain experience in front of real audience, no matter where you perform.


I already have a booking agent that is booking my gigs in my country; will this work for me.
That depends. This course is designed for performers who book their own gigs.
If you are using the services of a local booking agent, she/he may help you out in booking gigs abroad. I you want to learn how to do it by yourself and then instruct your agent with the knowledge you have then this is an excellent course for you.


What format is the content delivered in?
Text and audio. You will have text instruction and step-by-step walkthroughs of every major topic. I believe that this is by far the best and quickest way to learn the material. I will provide examples demonstrating exactly what I have done with my own gigs.
Do you ever update the course?
Yes! From time to time I update the course. I add new content and make it better.
How long do I have access to the course?
Now and forever! You get lifetime access to this content, including exercises, worksheets, and anything added to the program!
Do you offer any refunds or guarantees?
Absolutely. If you go through the course, implement the strategies, and don't see any results, then you can email me within 30 days for a full refund. All I ask is that you provide evidence that you've put these methods into place. Note that this course is designed for beginner to intermediate songwriters
and not advanced songwriters. All refunds are subject to the terms of the full refund policy.
How long will it take before I can expect to see results?
That depends on a variety of factors, including how much time you put into the strategies each day, how many emails you send and how venues you send your emails to. There is no magic number here, but if you put in serious work and dedication, you should see results within a month.
Is this course for people who have already toured internationally?
This course was designed for the performers you haven't yet toured Internationally. This course is not for you if you already have experience with booking gigs that are not in your country.
This is a lot of money. Is it really worth that price?
There is no right or wrong way to learn how to write songs. You can learn booking gigs by yourself. However, by taking this course you will save TIME that you would have spent through trial and error. In addition, you'll be getting my feedback and support.
I have more questions regarding the course. Can I ask you more questions?
Of course. Just send me an email to [email protected]


Is my credit card secure?
Credit card security is extremely important to me. That's why I also accept PayPal payments, in case you prefer not to pay with a credit card. Frankly, your credit card data is safer making an online purchase through our secure site than it is using it to pay for gas or buy food at a restaurant. So feel comfortable knowing your transaction is 100% completely protected from fraud.
I am Interested.
How Do I Sign Up For The Course?
Simply send me an email to [email protected] and I'll send you a payment link.